Tomorrow's mobility starts today…
CITELE experts are fully aware of this and are ready to offer ingenious, daring and tailor-made solutions to their industrial partners.
BOOST YOUR BUSINESS!
Register for the B2B session, organised on June 15th afternoon (2 p.m. – 5 p.m.): https://lnkd.in/eAnE3DD
Building and making the Mobility of the Future a reality :
SICTA – FRB – CITELE experts in virtual meetings
Consult the marketplace, find the right contacts and together we'll take up your most ambitious challenges!
Find our Technical Experts here : https://tomorrowinmotion.b2match.io/my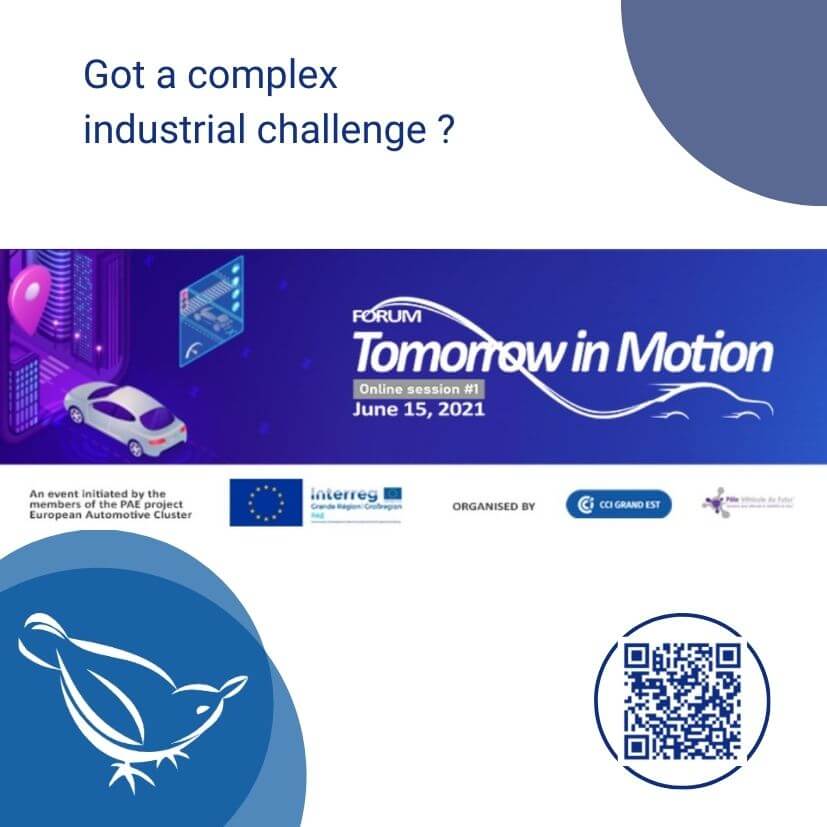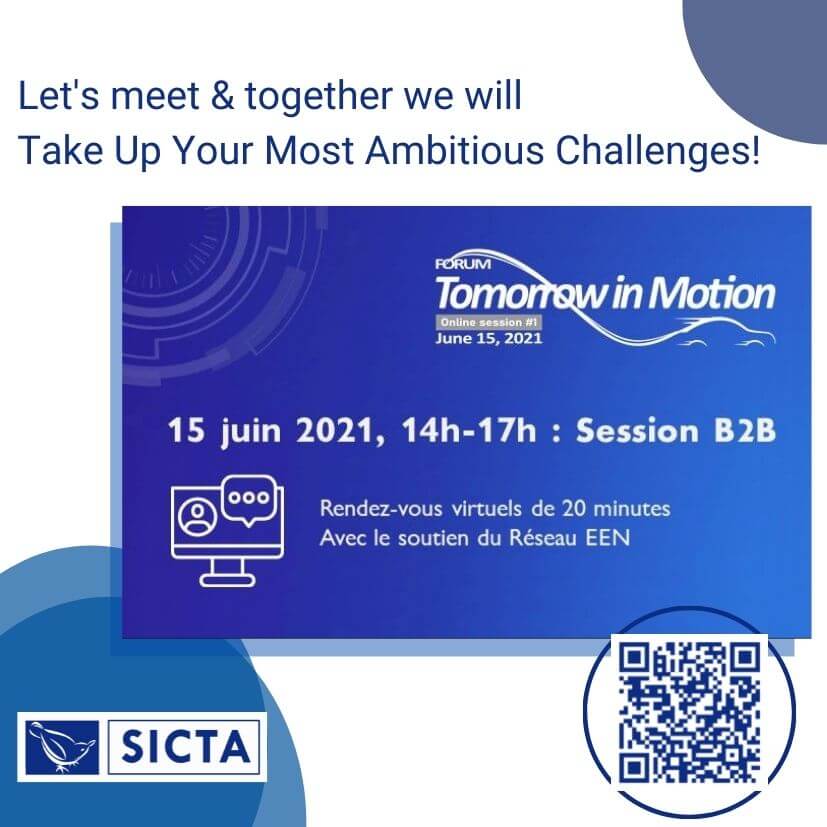 Organized by the CCI GRAND EST and the Pôle Véhicule du Futur, with the partners of the #PAE (Pôle Automobile Européen) project
With the support of Grand E-Nov+, l'Agence d'Innovation et de Prospection Internationale du Grand Est and EEN_Enterprise Europe Network